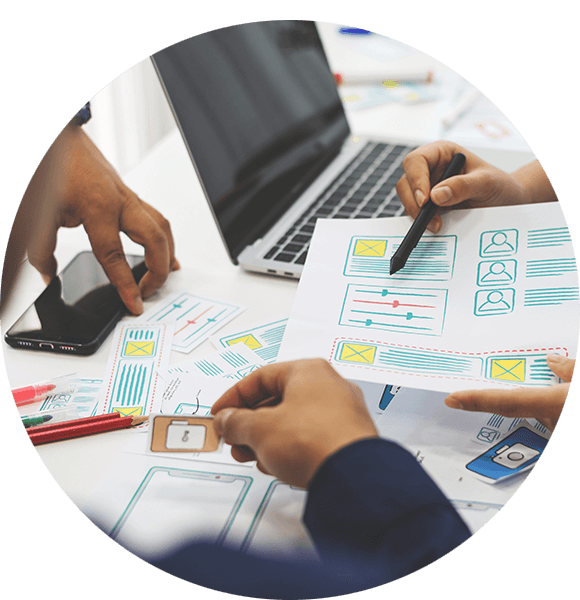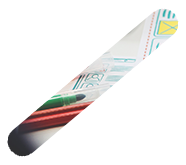 WHO WE ARE
Adventz is a
design house;

our products are creative, contemporary & artistic.

Adventz is one of the most prominent digital media and design houses in the Sultanate of Oman. With absolute conviction in our work and total commitment to our clients' success, we welcome every opportunity to excel!

Adventz was founded in 2009 with a singular goal in mind: to offer local, regional and international clients a full menu of services at par with global standards, leaving no stone unturned to ensure that our clients stay ahead of the future.
We Stop At Nothing
Over the last few years, our pace of digital transformation has accelerated far beyond what any of us could have predicted, and there is no sign of it slowing down.
We are always ready to recognize, accept, and implement digital trends in order to keep ourselves and our clients ahead of the competition.
We Love To Explore​
We explore the essence of digital transformation as a vision to take this journey, its evolutions, benefits and how it may impact various business processes, industries and clients to give out the best and result-oriented strategies
We Take It Step-By-Step
We believe that it is critical to take things one step at a time. Beginning with understanding the client and their needs, conducting extensive research with customer segmentation, providing them with favorable solutions, and assisting them with future growth
We Keep It
Simple
Our approach is to keep it simple for all our clients. We stay proactive, doing the work and follow-ups to make it easy for our clients to engage with us and address their concerns and queries
We Believe In Hard Work And Dedication
We believe that hard work and dedication are essential ingredients for business success. We work hard to find solutions to problems and put in extra effort to achieve great results.
Over the last few years, our efforts have aided in the achievement of significant milestones.
Explore Services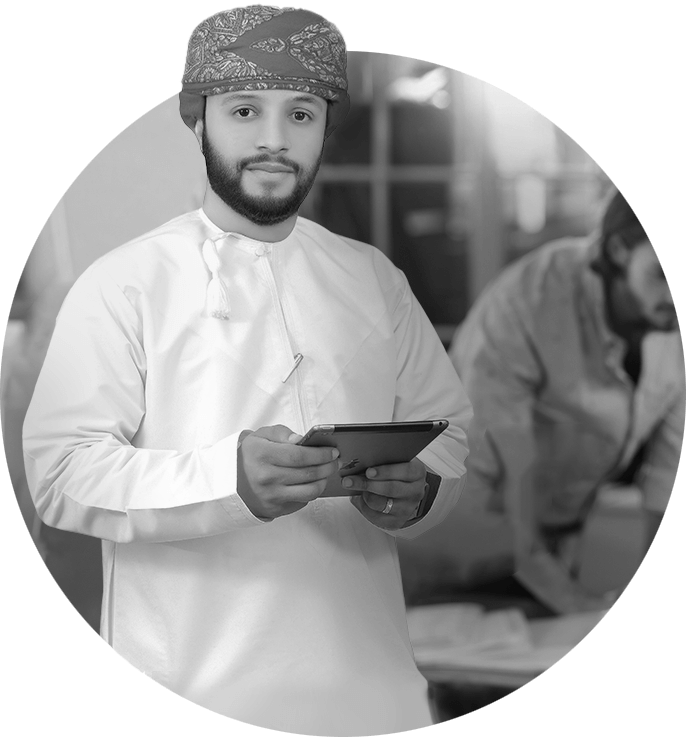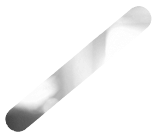 our people
" Coming together is a beginning.
Keeping together is progress.

Working together is success."

A behind-the-scenes look at the core team at Adventz reinforces just that. We realize and celebrate our differences and work in perfect harmony to bring your dreams to fruition.
Core Team
Our team consists of highly qualified, experienced and knowledgeable industry professionals that are passionate and dedicated to our clients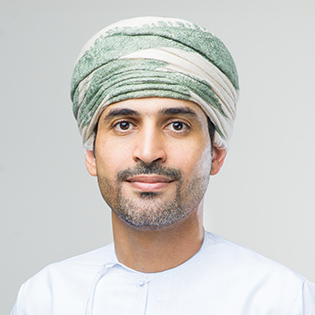 Zahir Al Busaidi
Group CEO, Prime Business Solutions
With significant experience and proven leadership in development, planning and delivery of complex integrated systems; he plays a key role in setting business direction, leading the management team, developing and directly managing the corporate performance framework while paying special attention to talent acquisition, development and engagement.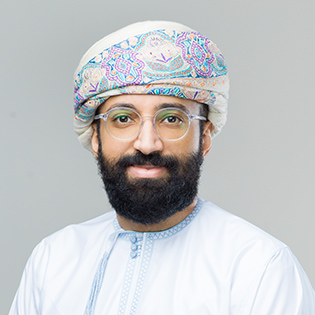 Osamah Al-Rasbi
CEO & Creative Director
As a creative consultant, Osamah has had the privilege of working on a multitude of creative and corporate projects over the years. With an academic background in both design (BA) and science (MSc) from the UK, to professional experience in both development and management of projects in film production, multimedia and creative consultancy, resulting in a well rounded skill set in multiple fields.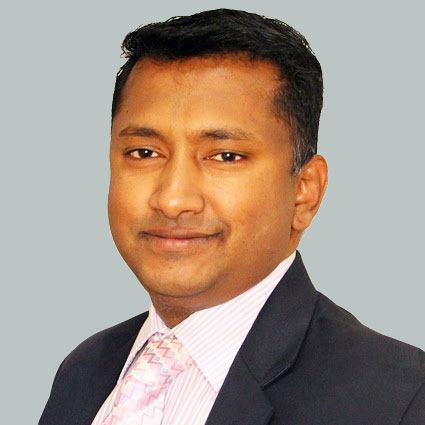 George P Rajan
General Manager
George P Rajan, known for his witty management style helms the team at ADVENTZ. With over 15+ years of experience, he brings with him a calm and collected approach to client management and the day to day functions at the organization. He strongly believes in this notion that relationships are more binding than contracts and hence has been successful in forging long lasting client relationships.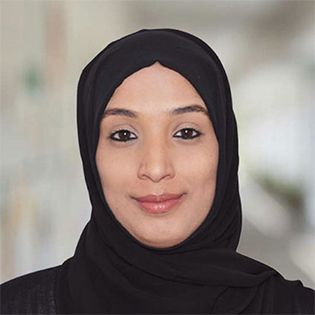 Sheikha Hamed Al Mamari
Social Media Executive
A fun loving, chirpy individual, Sheikha brings in creativity, fresh ideas and social media management skills to the company. With 6 years of intense experience in managing social media activities, her approach has always struck the right cords and targeted audience proving her to be a vital asset.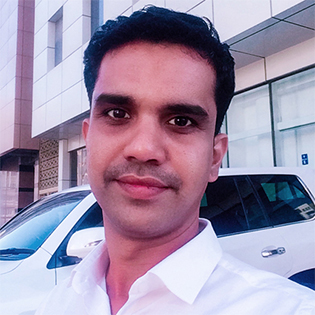 Zanoof Kanhirat
Tech Lead
Zanoof Kanhirat, with over 14+ years of experience & sound knowledge in the technical aspects, Possesses expert knowledge of application operations, website development, Apple/Android best practices for application development, and has proactive/self-motivated working style with strong personal ownership to problem resolution.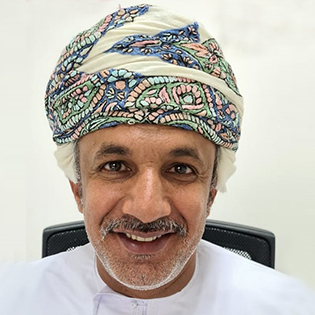 Nabil Ali Al Wahaibi
Sales Specialist
Nabil Ali Al Wahaibi, with his warm and customer-oriented approach, is an asset to our company in assuring enduring relationships with our clients. With his proven and successful track record as a Sales Specialist, he is a key in managing successful relationships with our precious clients.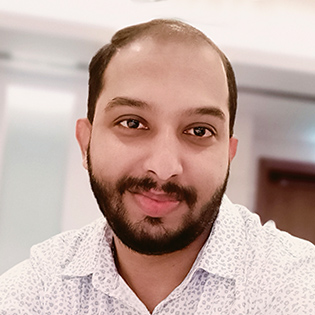 Rahul Krishna
Project Manager
Rahul Krishna, with his exceptional webs development and branding skills & over 8+ years of experience, in technical aspects, possesses a combination of skills including the ability to ask penetrating questions, detect unstated assumptions and resolve conflicts, as well as more general management skills.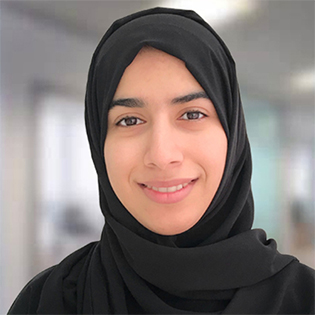 Maya Al Mamari
Graphic Designer
Maya been the youngest face to the company, loaded with creativity and innovation, knows how to convert ideas into action. Her out of the box thinking, fresh new ideas & modern and distinctive approach to designs gives us an upper hand from the rest.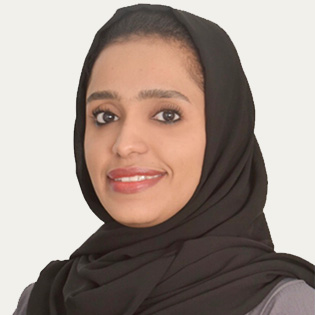 Arwa Alquraini
Graphic Designer
Arwa, the company's newest face, adds a wealth of individuality and a creative vision to the team. She expertly converts features to advantages to fulfill client objectives and has assisted in the creation of brand identities for various clients.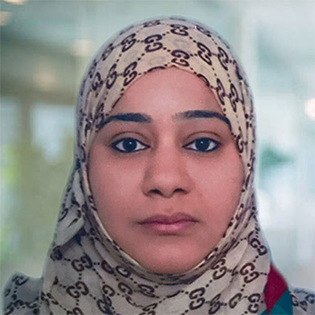 Dalal Faqir Mahmood Al Rawahi
Support Executive
Dalal Faqir Mahmood Al Rawahi, is an office coordinator par excellence who combines her 10+ years of experience and innate skills to ceaselessly assure quality and harmony through continual interpersonal coordination and collaboration.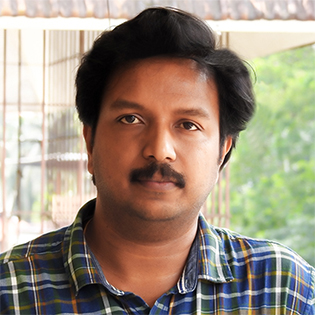 Rajesh Krishnan
Senior Web Designer
Rajesh Krishnan, Taking imagination to new level is this gifted & ingenious artist, responsible for the c and direction of all projects undertaken. With the experience amassed over 15+ years, he oversees, evaluates, and ensures utmost quality in the creative output.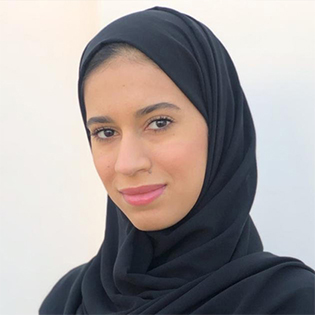 Hajer Saif Al Buraiki
Social Media Executive
She's vivacious, well organized, and is capable of executing concepts flawlessly while maintaining a pleasant, calm and helpful demeanor to ensure an amazing experience for clients.
She actively manages and monitors all social media platforms & provides insightful updates about the brand and service of the company on social media accounts to engage with customers.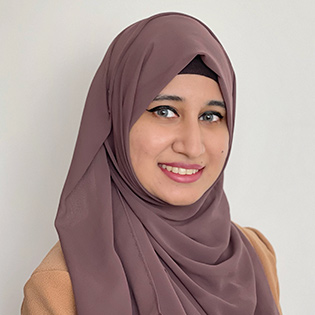 Nausheen Inamdar
Digital Lead
With over 8 years of experience in the field of content editing and social media management, her calm and relaxed approach to work has been her biggest asset. She also brings with her multi-tasking and strong communication skills which makes it easier to manage tasks even at crunch times.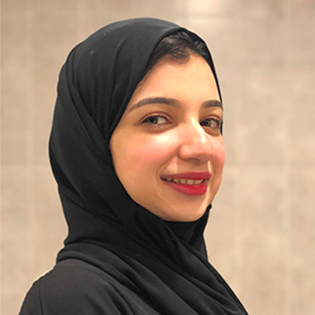 Manal Al Nadabi
Arabic Copywriter
Manal is a detail-oriented copywriter having 5+ years of proven experience in delivering clear and compelling Arabic copywriting for all industries. Her strong sense of vocabulary, commercial & traditional know-how about the language widely depicts in her work.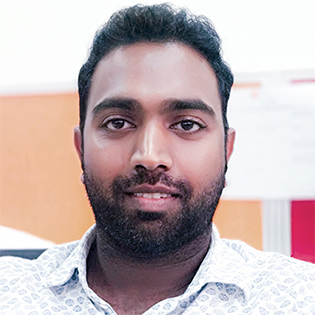 Ullas K R
Senior Designer
With 10+ years of extensive experience, his prodigious design talents extend across a wide range of client services, from magazine and newsletter production to logo and ad design. He also specializes in branding, marketing, and promotions, designing a wide range of advertising and marketing collateral.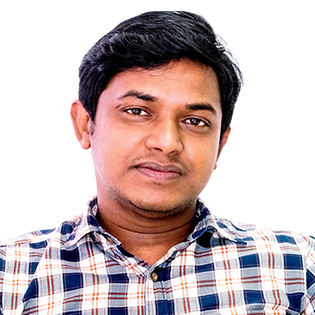 Imagination, creativity, uniqueness and inspiration, the main points for his expertise with pace and attention to detail, Binnu effectively translates the creative vision onto the screen. With his High level of proficiency in video editing with over 6 years software and great experience in video pre and post production.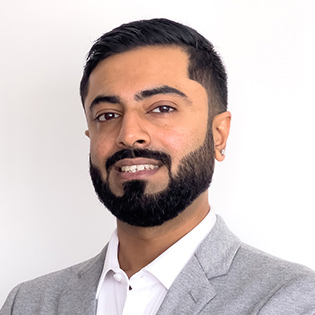 Mehul Soni
Digital Analyst
Mehul, a digital media fanatic possess solid know-how in providing clients with strategic insights on the evolution of digital media and also sizes and forecasts spending, usage, and adoption of the key current and emerging trends in the global market for digital media.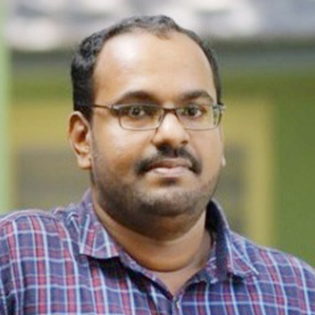 Jithin K P
Information Architect
Jithin is the developer of the future. His expertise ranges across all aspects of web. His considerable skills, gained over 8 years, ensure that our clients are presented with a dynamic web presence that is simply ahead of the future.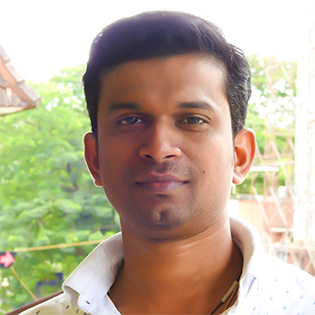 Renny has an extensive background in Web development with over 6+ of practice, specializing in front-end web development, UI/UX, single-page applications, responsive designs.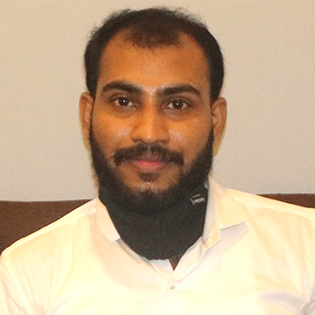 Abdulrahman
.NET Developer
.NET developer with 8+ years of experience. Skilled in ASP.NET MVC, and client-side web development. Rahman has experience as .NET developer in developing Windows based and web based applications using .NET technologies such as C#, VB.NET, ASP.NET, ADO.NET, win forms, Server controls, web services, .NET Framework.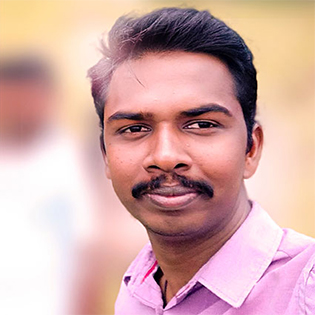 Sreeraj Krishna
SEO Specialist
With over 5+ years of Sreeraj is a wizard of Search Engine Optimization. He posseses skills to analyze websites for improvements, an in-depth knowledge of keyword research, understands SEO copywriting and also succesfully serves as a liaison between various departments.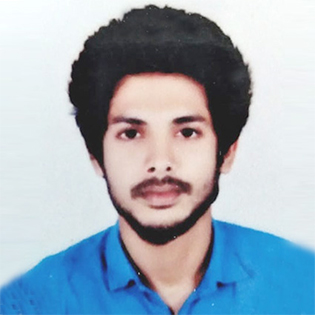 Sudeep is a full-stack web developer and UI/UX javascript specialist with extensive professional experience. He's always been drawn to overlap between design and development. He possesses broad skills ranging from UX to back-end development, his passion for building sites & mobile apps makes him one-of-kind web developer.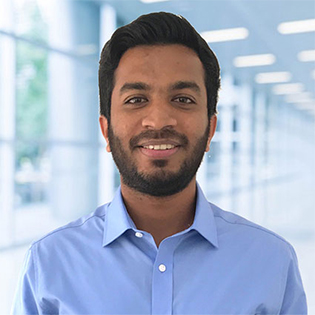 Shabab Riyal
Finance Manager
Shabab Riyal, brings to the organization 6 years of his financial expertise. His continuous efforts in production of periodic financial reports, maintenance of an adequate system of accounting records, and a comprehensive set of controls and budgets ensures the smooth and sound functioning of the organization financially.
Explore More